Criminal Defense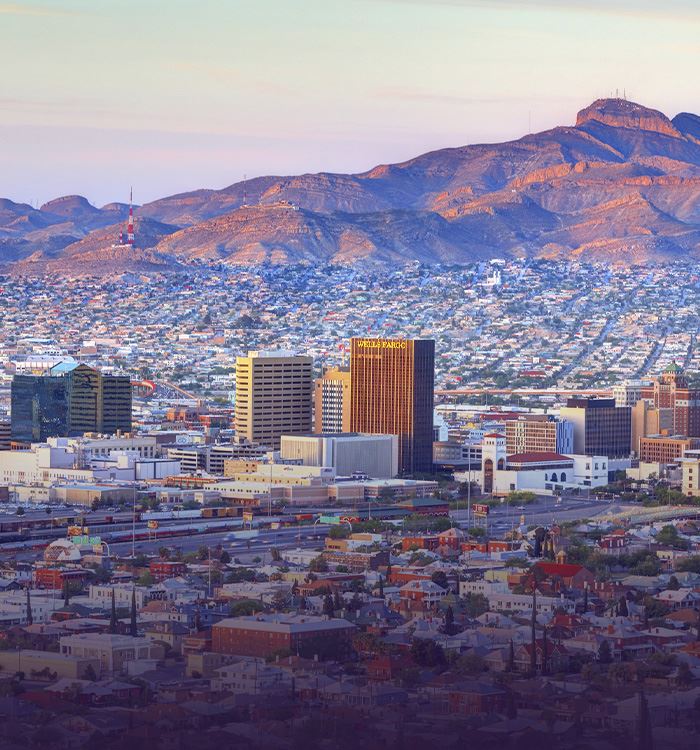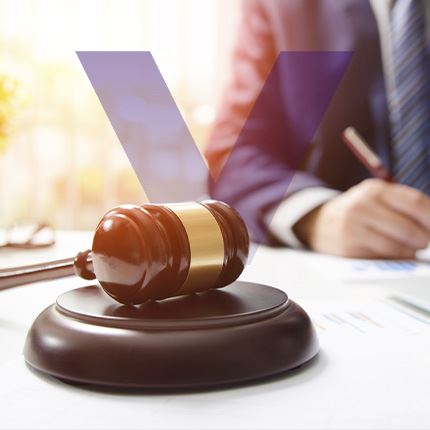 El Paso Criminal Defense Attorney
Providing An Experienced Defense For Those Facing Criminal Charges in El Paso County
When the state of Texas has enough evidence to pursue a criminal case, the prosecution will relentlessly work toward landing a conviction.
That means if you've been charged with a crime in El Paso, TX, you can expect to be going up against a formidable opponent doing everything in their legal power to prove beyond a reasonable doubt that you're guilty.
Because the prosecutor will likely have years of legal experience and knows how the system works, having an El Paso criminal defense attorney on your side who can level the playing field is crucial.
The Role Of a Defense Attorney
A criminal defense attorney plays a key role in defending individuals who are facing criminal charges. Their primary responsibility is to provide legal advice, prepare strong defense strategies, review the evidence of the case, and represent their clients in court while ensuring their rights are protected and that they receive a fair trial.
In addition, an experienced criminal law lawyer can work to negotiate with prosecutors to reduce or dismiss the charges or secure more favorable plea bargains.
At Joseph Veith Law, we can do just that. Not only is our criminal defense attorney dedicated to providing legal top-quality legal representation, but he also has experience as a former felony prosecutor.
When you retain the services of an attorney who has spent time on the other side of the court, you have an advocate on your side who can effectively challenge the allegations made against you.
---
Have you been accused of committing a criminal offense? Call Joseph Veith Law today at

(915) 600-6045

or contact us online to schedule a free consultation with our El Paso criminal defense lawyer.
---
Criminal Cases Our Firm Handles
If you're facing criminal charges in El Paso County, Texas, it's crucial to have a lawyer on your side who knows the process and will work tirelessly on your behalf.
Our El Paso criminal law attorney provides effective defense in various cases, including:
If you're seeking to have your criminal record cleared, our law office can help you through the expungement and non-disclosure processes.
What to Do After an Arrest in El Paso, Texas
Speaking with a lawyer as soon as possible after an arrest is one of the most important steps to forming a defense against your charges. El Paso County police will look for anything and everything they can find to use against you as they build their criminal case for prosecution.
They will not only look for evidence to convict you on the grounds for your arrest but also for additional evidence that would allow them to tack on additional charges to your case.
For example, suppose you are arrested for DWI or drug crimes and say the wrong thing during your arrest or attempt to protest the situation. In that case, El Paso County police may try to charge you with obstruction or resisting arrest. Conviction numbers are essential for them, so do not expect them to show you any leniency.
Penalties For Criminal Offenses in Texas
In Texas, crimes are categorized as either misdemeanors or felonies, with felonies being considered the most serious crimes.
In addition, various classifications are applied to different criminal offenses within these levels based on their severity.
A criminal conviction in TX usually results in incarceration and/or a fine. The specific punishments you could face depend on the type of criminal offense you allegedly committed and the level and classification of the charge.
In your case, other mitigating or aggravating factors may be considered, which can affect the conviction penalty imposed.
The following are the levels and potential criminal penalties for crimes in Texas:
Class A misdemeanors: Up to 1 year in jail and/or a fine of up to $4,000
Class B misdemeanors: Up to 180 days in jail and/or a fine of up to $2,000
Class C misdemeanors: A fine of up to $500
Capital felonies: Up to life in prison or death
First-degree felonies: Up to 99 years in prison and/or a fine of up to $10,000
Second-degree felonies: Up to 20 years in prison and/or a fine of up to $10,000
Third-degree felonies: Up to 10 years in prison and/or a fine of up to $10,000
State jail felonies: Up to 2 years in state jail and/or a fine of up to $10,000
Contact Our Criminal Defense Lawyer Today
At Joseph Veith Law, our law office understands that a conviction can have profound and lasting consequences on your life. That is why our firm will fight aggressively on your behalf.
We are committed to helping those facing criminal charges and work to make a difference in their lives. Our criminal defense lawyer serving El Paso County, Texas, will take the time to listen to you, answer your questions, and ensure your rights are protected.
---
Contact Joseph Veith Law today to get started on your defense with our criminal law attorney in El Paso County, Texas.
---
The Opinions that Matter
Why Clients Choose Us
He was always answering my questions and available which kept me calm and stress free.

Antonio

Mr. Veith was absolutely helpful and answered any questions and concerns I had.

Daniel

Mr.Veith is a very aggressive attorney in defending your matter. He will do his absolute best to get you the best outcome.

Andrew Tennessee

He refused to accept a deal that wasn't in my best interest.

Deadrian
Joseph R. Veith

"A former felony prosecutor at the El Paso DA's Office, Joe has oriented his legal career towards civil and criminal litigation."

Read Full Bio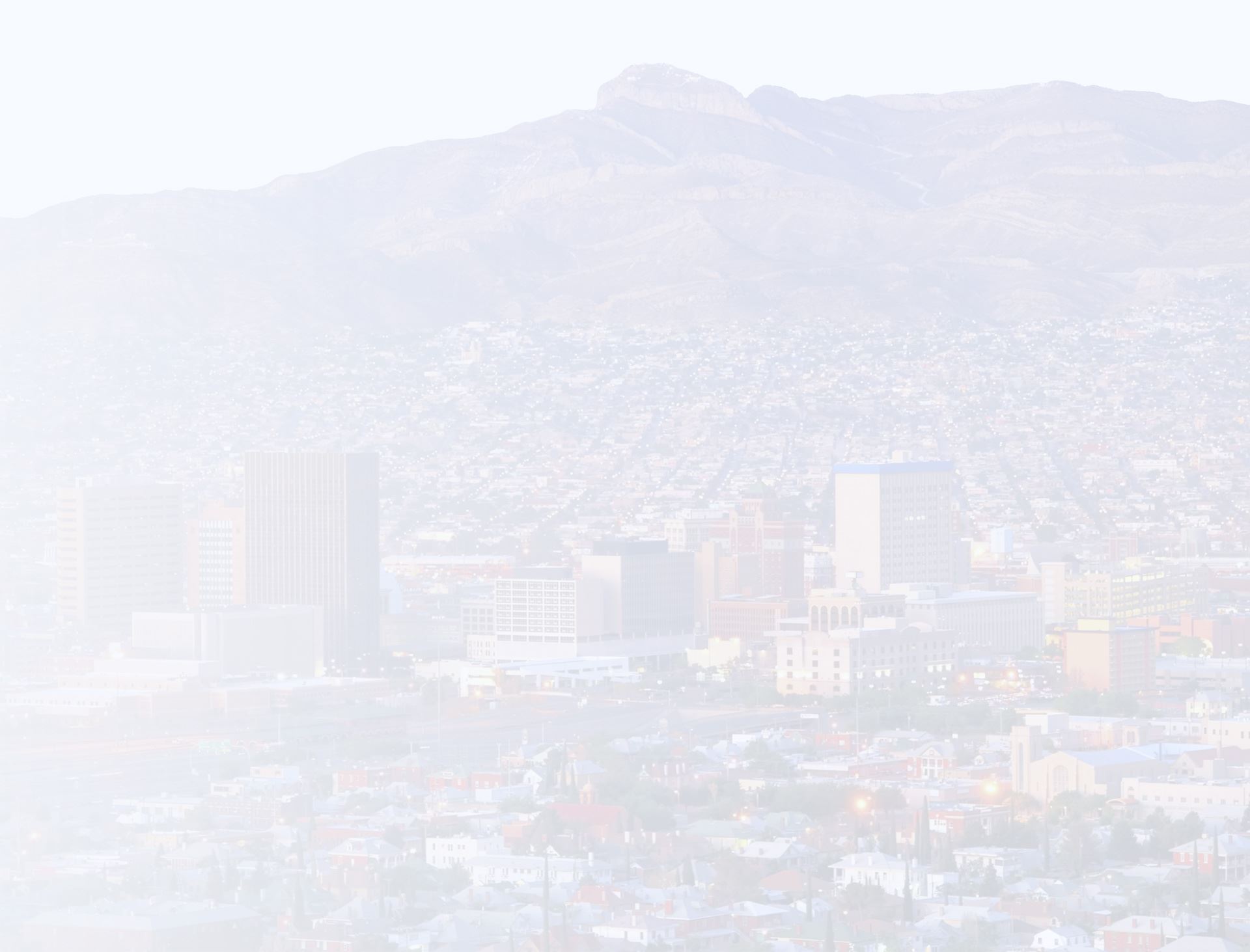 Our Values What Our Work Means
Results Driven

Backed By A Proven Track Record of Success

Experienced Representation

Aggressive & Experienced Litigator

Both Sides of the law

Joseph R. Veith Was a Former Felony Prosecutor
Free Consultations Available
Contact Our Offices
Whether you have questions or you're ready to get started, our legal team is ready to help. Complete our form below or call us at (915) 600-6045.